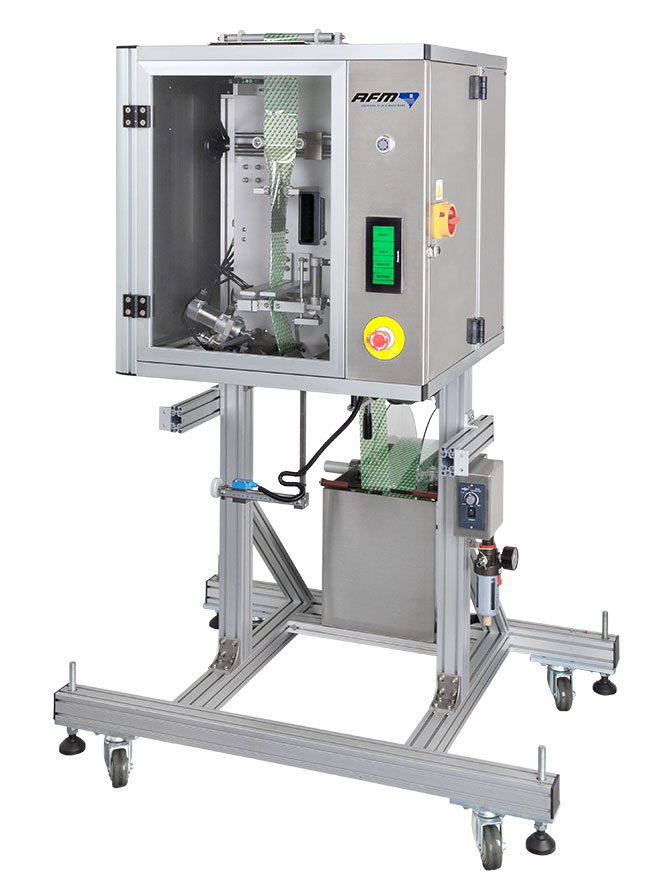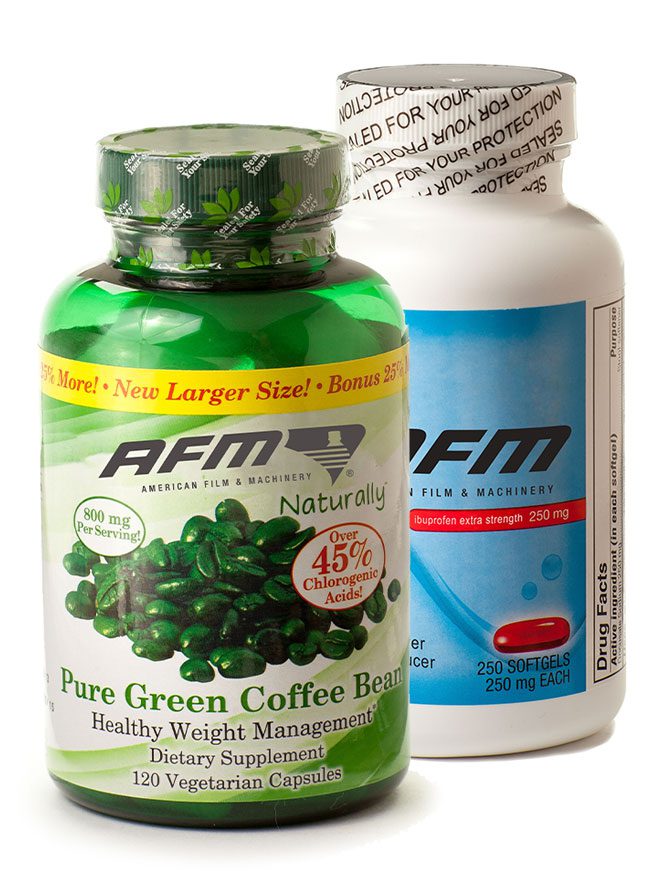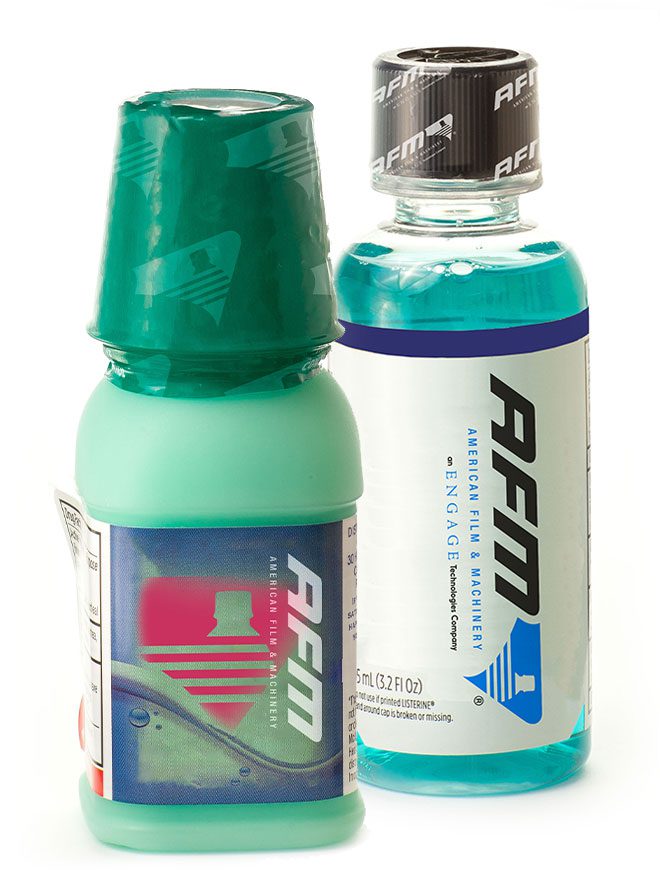 The CH-100
Tamper Evident Band Applicator
+ Pneumatic cutting blade
The CH -100 Tamper Evident Band applicator from American Film & Machinery is an economy-level shrink band applicator designed to apply tamper-evident bands on a variety of containers. The CH-100 is designed for low to moderate production rates and is a perfect solution for industries including food and beverage, pharmaceutical, nutraceutical, health and beauty, consumer goods, chemical, and other manufactured goods.
The CH-100 is a fast and efficient butterfly mandrel-style tamper band applicator engineered to meet the demand of your workflow. Designed for 24-hour operation, CH-100's simple and low-maintenance design allows for quick film change and maximum uptime. CH-100's compact housing is constructed from 304-grade stainless steel and anodized aluminum to provide strength and reduce vibration while offering quiet operation. Product runs are programmed with a user-friendly touch-screen control interface, making setup and operation fast and easy.
Around The Clock Operation
CH-100 Tamper Band Applicators are designed with stepper motor driven, single film unwind with tension control, cutter assembly, and pneumatic cylinder to provide accurate and consistent tamper band application. CH-100 has been engineered to handle round bottles made of plastic, glass, or metal at speeds up to 120CPM. The single-blade guillotine cutting mechanism provides extremely smooth, even cutting of PVC/PETG film 50 to 70 microns in thickness.
STANDARD COMPONENTS OF THE CH-100
Stepper motor driven
Butterfly mandrel
Pneumatic cutting blade
Photo-eye for registered cutting
Single unwind system and tension control
TECHNICAL SPECIFICATIONS OF THE CH-100
Power: 1 Phase 220V
Film Thickness:05mm – 0.07mm
Film Lay Flat: 40mm – 150mm
Cut Length: 20mm – 50mm
Machine Dimensions: 1000mm (W) x 1130mm (L) x 1620-2000mm (H) 39.4" (W) x 44.5" (L) x 63.8" – 78.7.6" (H)
Speed: 20 – 120CPM; timing screw required for speeds 75 – 120 CPM
OPTIONAL FEATURES & COMPONENTS FOR THE CH-100
Label tamp-down device
Timing screw or wheel